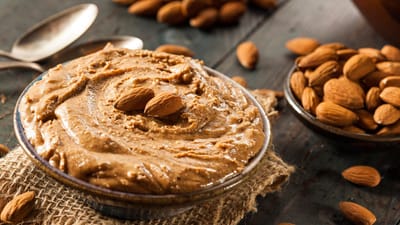 Kosher Deliciousness: The Chewzy touch.
It all started with two friends, a vision, and a united love of rich, flavourful goodies. Offering a unique spin on traditional recipes, we handcraft each treat to offer a slice of indulgence, wherever you are. Having first created the now-renowned peanut butter treat in 2012, a light-bulb moment followed. Sensational, smooth, and rich, with a unique flair, it needed to be savored by everybody with a sweet tooth. So, it was time to embark on a mission! With a range of eye-catching colors, shapes, and sizes, coupled with beautifully-finished packaging, we brought our irresistible creation to the forefront of Brooklyn's bustling food industry. And the rest is history!
Old favorites, with a twist.
Our peanut butter treats became an overwhelming success, snapped up by fanatics almost instantly. With a sense for the simply delicious, and an innate ability to innovative traditional treats, it was time to curate a mouth-watering line, increasing our product selection to granola bars, chocolate-covered pretzels, brittle, bark snacks, candies, and more. Our versatility knows no bounds, continually striving to introduce cutting-edge formulas and reinvented treats to enthrall sweet-lovers everywhere. Strictly kosher pareve, we don't settle on taste bud-tantalizing flavors, with each bite better than the one before. Crispy, crunchy, gooey; how it should be.
From New Jersey, with love.
Our journey began in a humble kitchen – a tiny room with huge potential, and even bigger dreams; the Chewzy starting block, which introduced us to the world of tasty treats. It wasn't long until a community of enCHEWZiasts found our irresistible creations, pushing us to make the leap to a small basement, before going on to rent a huge facility in Brooklyn, NY, and eventually ending up in New Jersey, complete with a big kitchen and tremendous warehouse. From the streets of New York to the far corners of the United States (and beyond!), our tasty treats are flying off the shelves in supermarkets, gourmet sweet shops, and gift stores everywhere.
From Israel to France, and everywhere in between, we have become one of the largest Kosher distributors, allowing us to ship your box of goodies within minutes, meaning the freshest, most indulgent treats will land at your doorstep. Whatever the occasion, Chewzy has you covered.